Why Is Schnelle Laser Hair Removal So Popular?
The AW3 Crystal Freeze® hair removal system at Faith Laser hair removal Liverpool offers a proven, safe and effective method to remove hair in the long term. So why is Schnelle laser hair removal so popular?
Why Schnelle Laser Hair Removal Is So Popular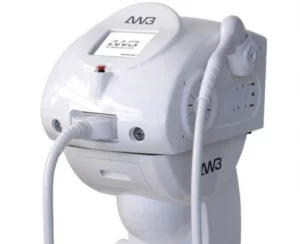 We only use the best, state of the art Liverpool laser hair removal equipment which gives long lasting results and a comfortable Liverpool body hair removal experience.
The AW3® Bullet S Line™ Super Light is one of the best technologies when it comes to hair removal Liverpool and skin rejuvenation Liverpool. It was brought to market in 2021 with new, updated technology. The Bullet is one of the best-loved Liverpool hair removal systems in the industry.
It is 10 times faster than any IPL systems A full legs treatment can be completed in just 10 minutes
There is almost no pain during or after the treatments and it is almost impossible to burn with Super IPL technology
The AQ3 is able to treat tanned skin, white hair and dark skin better than other systems.
AW3® uses only quality branded parts, and the system is precisely programmed to achieve superior results compared with any other system in the world
Faith Laser Liverpool Laser Hair Removal Specialist
Faith Laser offers laser hair removal Liverpool using the most advanced Triplicity wavelength technology in the laser industry, combined with a Crystal Freeze cooling system for comfortable, super-fast treatments. We are Liverpool laser hair removal professionals within the industry and fully qualified specialists. Get in touch today on 07544 834277 or 0151 928 6087 to check availability for laser hair removal Liverpool, laser hair removal Southport, laser hair removal St Helens, laser hair removal Warrington, laser hair removal Wirral, laser hair removal Widnes, laser hair removal Wigan and laser hair removal Ormskirk.