Laser Hair Removal Southport
For thousands of years, humans have been dealing with their unwanted hair. The most common methods have drawbacks – plucking, shaving or waxing are temporary, and needle epilation only treats a single hair at a time. The solution? Southport Laser Hair removal.
Laser Hair Removal Southport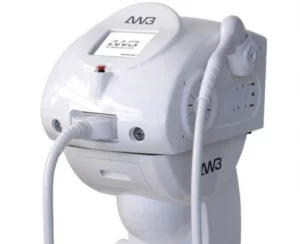 Our AW3 Crystal Freeze® hair removal system at Faith Laser hair removal offers a proven, safe and effective method to remove hair in the long term.
How Many Laser Hair Removal Treatments Do I Need?
Hair grows in three cycles. Our Southport Permanent Hair Reduction can only successfully treat hair during the growth stage. It is therefore necessary to undergo a course of between three and six Southport hair Removal treatments with a gap of six to eight weeks between them. We then repeat Southport Laser Hair Removal only if and when the hair grows back.
Can All Hairs Be Treated With Laser Hair Removal?
We can offer Southport hair removal treatment for all skin and hair types. There is very little care required after laser hair removal. Those with sensitive skin will benefit from using a soothing gel or aloe vera after their laser hair removal treatment.
Do I Need To Take Special Precautions Before And After Laser Hair Removal?
To ensure we can target as many hair follicles as possible, do not undergo any other hair removal treatments for at least a month prior to your laser hair removal appointment, nor during your laser hair removal course. The same goes for sun treatments, as a tan raises the pigmentation levels in the skin and affects the laser hair removal treatment's success.
Faith Laser Southport Laser Hair Removal Specialist
Faith Laser offers laser hair removal using the most advanced Triplicity wavelength technology in the laser industry, combined with a Crystal Freeze cooling system for comfortable, super-fast treatments. We are Southport laser hair removal professionals within the industry and fully qualified specialists. Get in touch today on 07544 834277 or 0151 928 6087 to check availability for laser hair removal Liverpool, laser hair removal Ormskirk, laser hair removal St Helens, laser hair removal Warrington, laser hair removal Widnes, laser hair removal Wigan and laser hair removal Wirral.