Laser Hair Removal Warrington
Unwanted hair has been a problem for humanity for many years. All the most common methods that we have used have their drawbacks – plucking, shaving and waxing are temporary solutions, and needle epilation only treats one hair at a time. The solution? Warrington Laser Hair removal.
Laser Hair Removal Warrington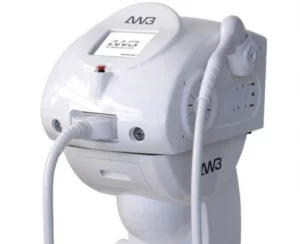 Using the most advanced equipment and products on the market, we can help to get rid of unwanted hair. Our state-of-the-art laser hair removal equipment offers long lasting results.
Our laser hair removal system works by aiming a concentrated beam of light at the hair. The pigment in the skin absorbs it in the follicle, causing sufficient damage to stop future growth. As hair growth cycles start, additional laser hair removal treatments are required to remove the new hairs. Eventually, hairlessness is achieved.
How Long Does Hair Removal Treatment Take?
The glass prism within our AW3 applicator guides the light to the skin. It measures 15mm by 50mm, so a very large area can be targeted for laser hair removal. The system we use has the largest spot size on the market. It is also the only laser hair removal system that auto-flashes without a delay. This means we can do a full leg hair removal treatment in just 15 to 30 minutes instead of the 90 minutes it takes elsewhere.
Does Laser Hair Removal Hurt?
With the advanced Crystal Freeze innovation, the treatment area is numbed during the laser hair removal treatment, so you will be more comfortable than with other lasers.
Faith Laser Warrington Laser Hair Removal Specialist
Faith Laser offers Warrington laser hair removal using the most advanced Triplicity wavelength technology in the laser industry, combined with a Crystal Freeze cooling system for comfortable, super-fast treatments. We are Warrington laser hair removal professionals within the industry and fully qualified specialists. Get in touch today on 07544 834277 or 0151 928 6087 to check availability for laser hair removal Liverpool, laser hair removal Southport, laser hair removal St Helens, laser hair removal Ormskirk, laser hair removal Widnes, laser hair removal Wigan and laser hair removal Wirral.