Laser Hair Removal Maghull
People have been attempting to deal with unwanted hair for many thousands of years. Flint razors have been found by archaeologists, as well as with obsidian shaving tools dating back 4,000 years. Shaving is just one of the many methods that have been used – and indeed still are used: such as plucking, needle epilation or waxing. All have at least one drawback – plucking, shaving and waxing are only temporary, whereas needle epilation will only treat one hair at a time. The solution? Maghull Laser Hair removal.
Maghull Laser Hair Removal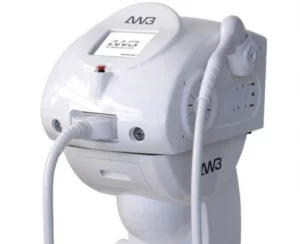 Excess hair can be the result of a medical condition, but many desire to remove it for cosmetic reasons.  The AW3 Crystal Freeze® hair removal system from Faith Laser hair removal Maghull offers a safe, effective method to remove hair that works in the long term.
Is Hair Removal Safe?
Clinical trials of the AW3 system for safety and effectiveness have been carried out by medical professionals and published in respected medical journals. The settings we use for treatments are based on the recommendations of the clinicians who conducted the clinical trials, keeping you safe.
How Does Hair Removal Work?
For long lasting hair reduction, the hair follicle the individual hairs grow from must be destroyed. Controlled pulses of Maghull laser hair removal light penetrate the epidermis and are absorbed by the body's natural chemical – melanin.
Does Laser Hair Removal Hurt?
Your skin type is the fundamental factor affecting this treatment. Pain tolerance varies between individuals. We have several Maghull hair removal machines including a "no pain" machine. No anaesthetic is needed for Maghull hair removal, and most clients describe a sensation similar to an elastic band snapping against their skin.
Faith Laser Hair Removal Specialist
Maghull Faith Laser offers Maghull hair removal using the most advanced Triplicity wavelength technology in the laser industry, combined with a Crystal Freeze cooling system for comfortable, super-fast treatments. We are Maghull hair removal professionals within the industry and fully qualified specialists. Get in touch today on 07544 834277 or 0151 928 6087 to check availability for laser hair removal Liverpool, laser hair removal Southport, laser hair removal St Helens, laser hair removal Warrington, laser hair removal Widnes, laser hair removal Wigan and laser hair removal Crosby.