Full Body Laser Hair Removal Liverpool
For many years, humans have been trying to deal with unwanted hair. The most common methods that we use all have their drawbacks – plucking, shaving and waxing are merely temporary, and needle epilation can only treat a single hair at a time. The solution? Full Body Laser Hair removal Liverpool.
Full Body Laser Hair Removal Liverpool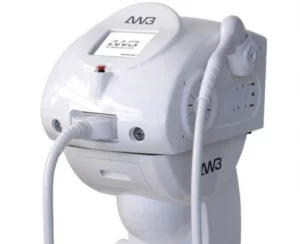 At Faith Laser hair removal we use the AW3 Crystal Freeze® hair removal system, which offers a proven, safe and effective method of hair removal in the long term.
Introducing the AW3 Schnelle laser hair removal machine, with instant Crystal Freeze® technology.
The AW3 Laser hair removal system gets extraordinary results which can't be achieved with conventional laser hair removal Liverpool systems.
AW3 is internationally recognised as the leading provider of hair removal lasers and light systems. They are clinically proven to be safe and effective.
AW3 laser hair removal systems can be used to treat a wide range of unwanted hair. They're suitable for all skin types.
The new and Improved MDR Model AW3 is the first laser hair removal system with the advanced Crystal Freeze® innovation. It numbs the area being treated so our Liverpool laser hair removal clients are more comfortable during out low pain laser hair removal Liverpool treatment.
With a wide variety of medically certified laser hair removal machines, AW3 represents superior engineering and technology that offers the best laser hair removal results.
Faith Laser Liverpool Laser Hair Removal Specialist
Faith Laser offers laser hair removal using the most advanced Triplicity wavelength technology in the laser industry, combined with a Crystal Freeze cooling system for comfortable, super-fast treatments. We are laser hair removal professionals within the industry and fully qualified specialists. Get in touch today on 07544 834277 or 0151 928 6087 to check availability for laser hair removal Liverpool, laser hair removal Southport, laser hair removal St Helens, laser hair removal Warrington, laser hair removal Wirral, laser hair removal Widnes, laser hair removal Wigan and laser hair removal Ormskirk.